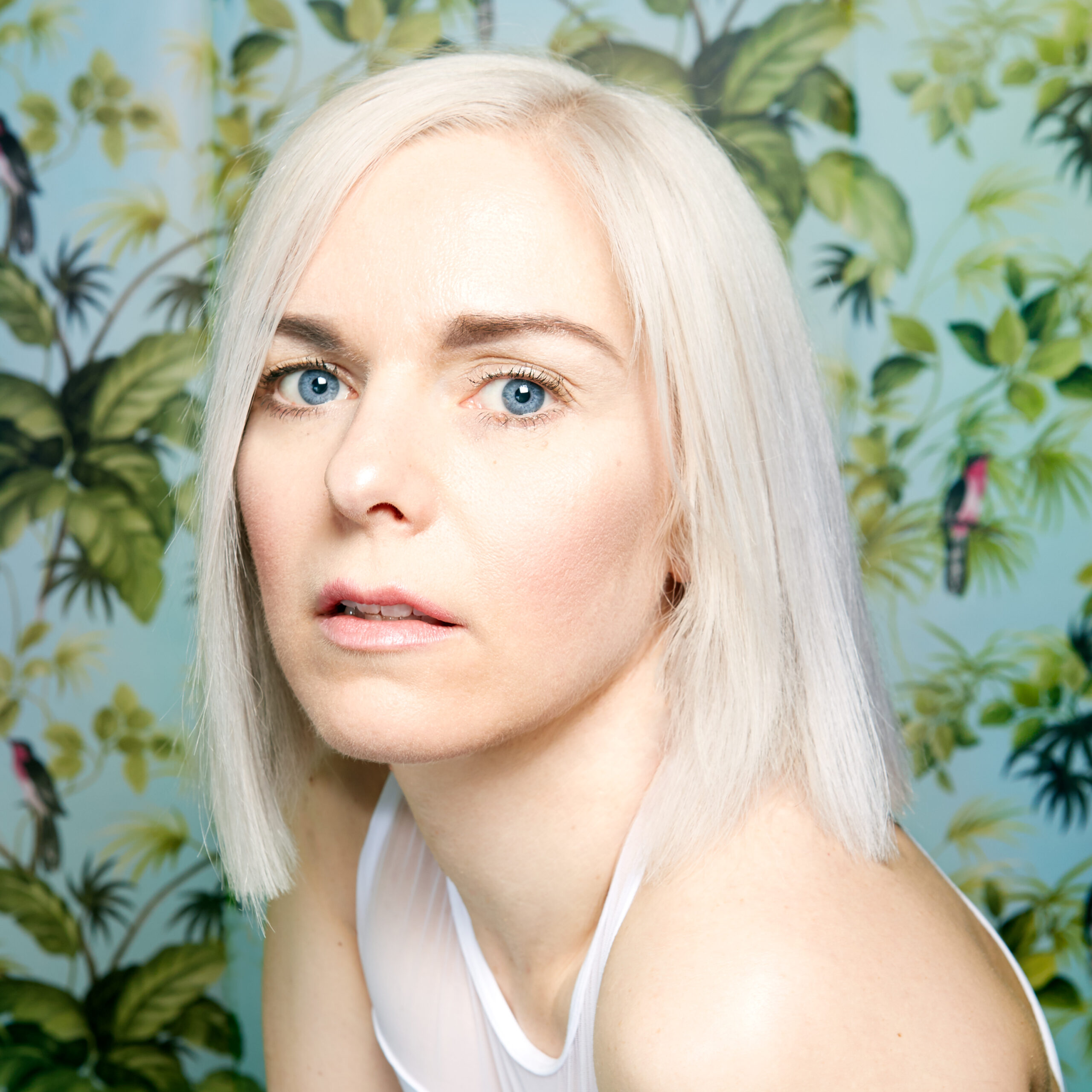 The imaginative electronic pop artist Vibeke Falden sings, writes and produces her music herself. As a multi-instrumentalist with a passion for synths and samplers, she fuses organic and electronic sound textures with her distinctive voice, steady beats and strong hook lines – creating unique yet catchy earworms unlike anything previously heard. 
In 2019, Falden's own record label Wunderwelt Music released 'Mindfuck' and 'Daydreaming Bliss' which received great buzz with features on Apple Music's 'Best of the Week' and Spotify's 'New Indie and Alternative' editorial playlists. The blog LeFutureWave reflected on her 2021 single 'Together', saying that "Instantly recognizable vocals flow over an infectious production.. The verses building towards a strong chorus, highlighting lyrics that are so well-written"
Performing live, Falden has a contemporary setup of synthesizers, loopers and vocal pedals, making her an exciting live act. She has opened for notable artists like Imogen Heap and Lydmor and performed at the prominent music industry festival SPOT (DK). In 2021, she will go on a tour in Greenland with the North Atlantic music organization GFD Collective, founded by herself in 2018. GFD's primary objective is to spread awareness of inspiring music by artists from Greenland, Faroe Islands and Denmark and increase interest for North Atlantic culture through a new generation of musicians. 
An artist in motion
Vibeke Falden is an artist breathing and living music, not only on stage but in everyday life – as a continuous life project. Starting out as a singer, songwriter and topliner in different band constellations, she founded her own garage rock band The Moan, before finding her place in electronic pop music production and live performance. Parallel to her work as a solo artist, she has furthermore composed music for theater, played improvised electronic music, worked with sound design and sound installations, and as a remixer and collaborator with artists like Otolith (CA) and Sonja Hald (DK).
Falden is a passionate music entrepreneur with an insatiable curiosity towards contemporary genres, styles and aesthetics. With her original sound and appearance, Falden has always stepped beyond the frames of established music industry while creating her own opportunities through the running of her own record label and the founding of various creative and social communities. Through awareness that creating music is a constant evolving process, Falden is maintaining a continual drive for progression, versatility and new ways to grow as an artist, on her own as well as in various projects. Present, Falden has co-founded an event based network called 'MODlyd' for non-binary, transgender and female producers in her hometown of Aalborg (DK).